• Art Show • Cat with antlers • Exhibition • Inu Harigon • Japanese Toy • Kaiju Icey • Kaiju Icy • Kaori Hinata • Morris • Qpop Exclusive • Seri Norica • Soft Vinyl Toy • Sofubi • Teresa Chiba • Toys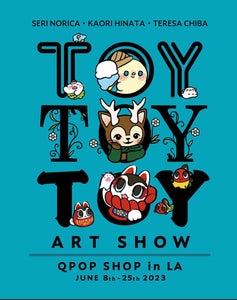 We're so pleased to be hosting the Toy Toy Toy exhibition with 3 of the most amazing female artists from Japan, Teresa Chiba, Kaori Hinata & Seri Norica. Featuring original artworks, exclusive toy releases and one off custom hand painted figures and other products galore!!!  The exclusive toys, Kaiju Icey, Morris the Cat with Antlers and Inu Harigon, and original artworks and products will go on sale at Q Popshop &  in the online store from Thursday June 8 at noon PST. Some custom pieces may not available online due to the very limited amount and will be first come first served...
---
• Ayako Takagi • Exhibition • Japanese Toy • Soft Vinyl Toy • Sofubi • Solo Show • Uamou • UAMOU & Boo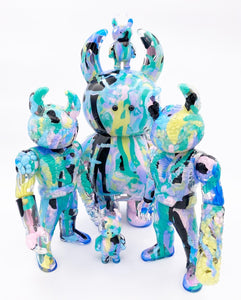 As we announced earlier on our Instagram and Facebook pages, Q Pop is hosting the very first UAMOU Exhibition in the USA. This show will be featuring original UAMOU & BOO paintings & Vinyl Toy limited series only for QPOP. That means our gallery will be taken over by UAMOU & BOO!!! How fun!!! We will have pre-sale figures and canvas art by Ayako Takagi, as well as stickers and acrylic keychains with our cooperation. During the exhibition, you can see panels introducing UAMOU and his Friend and promotional animations produced in the past. You may encounter the characters you didn't...