• Bat Monster • Bobo Coconut Monster • C-Toys • Japanese Toy • Konosuke Chishima • Qpop Exclusive • Ramune • Soft Vinyl Toy • Sofubi • Toys • Upper Sky Monster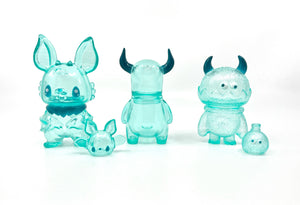 Qpop exclusive color "Ramune" from C-Toys
---
• Ayako Takagi • Exhibition • Japanese Toy • Soft Vinyl Toy • Sofubi • Solo Show • Uamou • UAMOU & Boo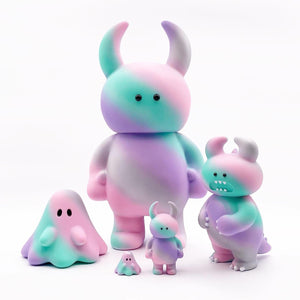 We are so proud to announce that Q Pop is hosting the very first UAMOU Exhibition in the USA. This show will be featuring original UAMOU & BOO paintings & Vinyl Toy limited series only for QPOP. That means our gallery will be taken over by UAMOU & BOO!!! How fun!!! We will have pre-sale figures and canvas art by Ayako Takagi, as well as stickers and acrylic keychains with our cooperation. The show was originally scheduled to start on 10/22/2022 but because the shipment was extremely delayed, we have to move the opening date to 10/29/2022. This show will...
---
• Cat with antlers • Japanese Toy • Kaori Hinata • Morris • Soft Vinyl Toy • Sofubi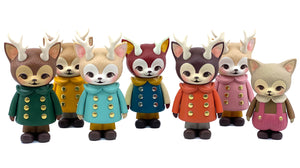 Qpop is so excited to have these beautiful Morris figures!!!  Morris is the cat with the Antlers. All colorways are limited and sold out in many stores around the world. All these figures by Kaori Hinata are hand made and hand painted. She also sculpted them. The Morris size is 5", Kitty Morris is 4".  Which color is your favorite ? Orange coat, baby blue coat, sakura pink coat, Yellow rain coat and british green coat (classic ver.) Get Morris Click Here
---
• Cat with antlers • Inu Harigon • Japanese Toy • Kaori Hinata • Morris • Soft Vinyl Toy • Sofubi • Teresa Chiba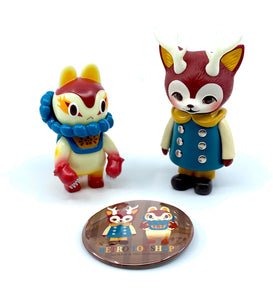 Teresa Chiba and Kaori Hinata join hands to come up with this adorable set of Morris & Inu Harigon. This set is the 2nd colorway & is a Japan only release at their Retro Toy shop..  Features: Inu Harigon body & Morris horns are glow in the dark...OOOO...fun!  Each set comes with the pin badge as a bonus. Size: Inu Harigon 4", Morris 5" Both are made in Japan Qpop has some sets available online and also a few of each available separately. They will be gone quickly!!!! Visit out online store to check them out.. we have another color of...