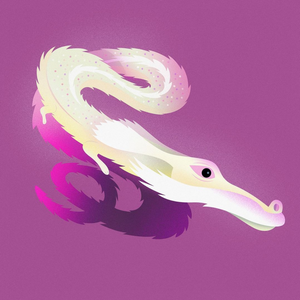 Q POP
Nathan Jurevicius - Falkor Art Print
Regular price
$15.00
$0.00
Unit price
per
"Never give up, and good luck will find your" - Falkor

Medium: Giclee, Archival Ink
Size:
Small - Art work 8"x 8" approx., printed on matte paper 8.5" x 8.5" approximately
Big - Art work 12"x 12" approx., printed on matte paper 13"x13" approximately
Due to collectible and limited items, all sales are final, no refund, no return, no exchange.
About Artist:
Nathan Jurevicius is an Australian artist working in a variety of media including illustration, designer toys, online games and animation. He is best known for his Scarygirl brand.
Nathan Jurevicius has worked as a freelance illustrator and artist for many international companies and publications. His most acclaimed project to date is Scarygirl; the cute but slightly odd little girl who was abandoned late one night and is later found and brought up by a friendly octopus and guided by a mystic rabbit (Bunniguru). The world of Scarygirl is a vision that is filled with psychedelic colours, dream-like compositions and heartfelt stories that recall fables and folklore from our shared cultural memory. The brand since its creation in 2001 has developed an underground following of fans throughout the globe through its online comic, numerous limited edition vinyl toys, designer products and traveling shows.
---